Crack oracle database password. Find password for database link
Crack oracle database password
Rating: 7,2/10

1190

reviews
How to Change an Oracle Password
There is no bulletproof solution, as it involves all the subtleties of applications that face the internet. You'd need to talk with whoever wrote the application in question. Sneaking Data Out The Back Door I was going to have a section called Auditing, but that makes more sense for the article on prevention. Administrators need to change the configuration of the server in order to only allow the new version of the protocol. In the case of Oracle it means trying every username and password by automating the process with a little bit of code to help you. QuinStreet does not include all companies or all types of products available in the marketplace.
Next
Flaw in Oracle Logon Protocol Leads to Easy Password Cracking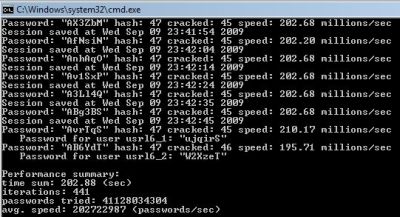 So you are not asking how Oracle stores passwords for Oracle database users, then. That seemed to be front of mind, based on our top 10 most. The algorithm Oracle uses to generate the password hash is documented and is known to be not the greatest in the world but I'm not comfortable providing instructions for how to crack the password. This is about 77 times less than the original value. This is not so scientific, and might only apply to french passwords. Oracle would have nothing to do with how an application chooses to store passwords, whether it hashes or encrypts the password, what algorithm it uses, etc.
Next
How to change the system password of an Oracle Database 11g
All default passwords are security threat for the confidentiality, integrity and availability of data. The thing about web applications which makes them vulnerable and relatively easy targets for us are threefold. Web apps are always in development mode, so they're constantly changing, rolling out new features. Your best bet is to use one of the very effective Oracle password crackers available, such as or. This very approach currently works with 11g only.
Next
Flaw in Oracle Logon Protocol Leads to Easy Password Cracking
We'll then follow that by discussing ways to protect against the vulnerability. I am talking here about Oracle database password crackers. You will receive a message if the password is successfully changed. More coverage of the Oracle Database weakness from Dark Reading is. This will help illustrate your real risks, and better educate how safe you really are. A well-crafted dictionary attack is often very productive and amazingly fast because of its focused nature.
Next
How to crack Oracle Passwords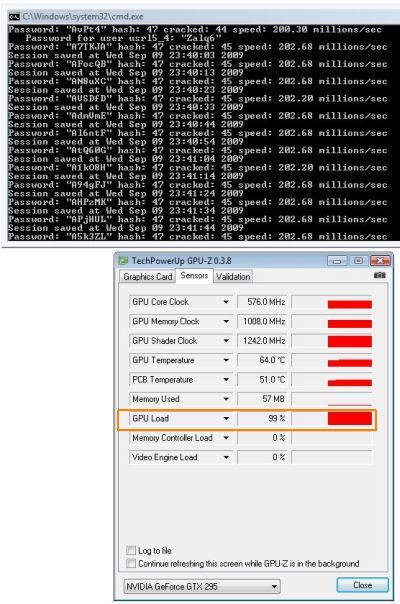 Detailed information on the processing of personal data can be found in the. Oracle Database 12c password cracking script Python which uses data from a successful authentication network capture. You will have a different one for each username because the password hashing algorithm uses the username as the salt to the function. If the hash of your submission and the stored hash match, you are authenticated. Two, the barrier to entry for programmers is lower. If you call the various clean and sanitize routine on every value you receive from a form, you are much more protected than otherwise.
Next
oracle_pwd_tools : Oracle Database 12c password brute forcer.
You don't have to be a C programming guru to hack together some webpages. I did a couple of quick tests to see how woraauthbf works with an Oracle 11g password. Introduction Oracle is touted as being unbreakable, if talk weren't so cheap. Fayo said that Oracle has released a new version of the authentication protocol, version 12, which fixes this problem. So, security is necessarily a lower priority.
Next
Oracle Database stealth password cracking vulnerability
Please add a title for your question Get answers from a TechTarget expert on whatever's puzzling you. It could be used with a little programming magic, to sending a low bandwidth stream of data from the database to some remote host. For example, they found a 1993 post on the comp. Defending Against the Attack The best way to defend against these types of attacks is to setup an intrusion detection system. Before it calculates a password hash, the hashing mechanism converts a users password to all uppercase, regardless of how it is input.
Next
The fastest Oracle password cracker in the world is released!!!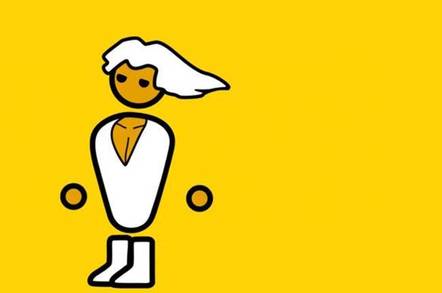 It comes from the military term, opposite of infiltration, it means getting out without being noticed. Oracle provides a functionality to access Wallets without a need to enter the wallet password manually. Fortunately, for us this means programs like OraBrute make our lives much easier! Expert Rick Sherman offers three principles to keep in mind. The strategy here is to create a passcode that will take months or years to crack using brute-force methods, which systematically guess every possible combination of letters, numbers, and symbols. John the Ripper has both dictionary and brute force attacks. Oracles password protection hashing also lacks alphabetic case preservation. Find out how organizations are putting.
Next
Researcher: Oracle Passwords Crack in Mere Minutes
All an attacker needs is a valid username on the system and a rudimentary background in password cracking. It can be a bit tricky to decrypt an Oracle password. Oracle representatives didn't respond to an e-mail seeking comment for this story. Well as with any computing system, there are ways to hack it, and Oracle is no exception. If you want to enforce particular password complexity requirements n characters minimum, 1 upper, differ from the prior password by more than 2 characters, etc. About the Author Residing in Durham, N. Before we head down this road, you may want to consider alternate ways of accomplishing your goals.
Next